Brass is back in a major way — and with a whole new vibe. It's now being used in muted and antique finishes as well as its original polished look, creating a host of options for decorators. Using brass fixtures and accessories is a quick way to add warmth to a room, and they play well with any color scheme. Whether you're after a refined bright brass or a cozy antique look, these beauties will bring your home the simple, stylish update you want.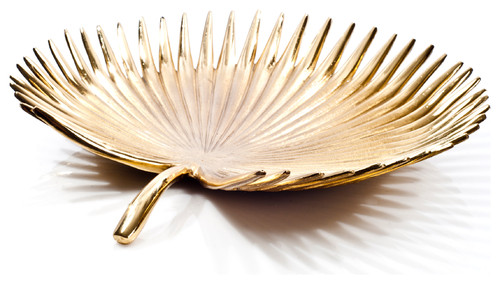 Modern Decorative Bowls by Culver City Furniture & Accessories Rojo 16
Rojo16 Brunei Date Palm Leaf Bowl is a reflection of every piece we make, delivering both casual elegance and timeless style. Perfect for a striking home decoration. Made to last from brass bowl with palm leaf design. Available in three sizes.